---
QUINCY BRUCE SEE'S THE ELEPHANT
A COMPENDIUM OF ARTICLES, IMAGES, AND POTPOURRI FROM A REENACTOR WITH THE HOLMES BRIGADE GREYHOUNDS
---
"Ol' squinty-eyed Sgt.Quincy" and his infamous Horse Thief Hat.
---
" Seeing the Elephant " was a phrase first used by soldiers during the Mexican War of 1846-1847, to describe one's baptism of fire in combat. To see an African elephant in nineteenth century America,was a rare sight. To be locked in mortal combat with another human being in war, was equally rare; a once-in-a-lifetime-event.
---
For over twenty years, I have been a participant in the very unique hobby of civil war reenacting. It too has been a 'once-in-a-lifetime' experience for me. I have been to many parts of the United States and witnessed many things that I probably never would have except as a civil war reenactor. I have been associated with the HOLMES BRIGADE, a federal unit comprised of members from approximately seven mid-western states. It is my intention to use this format as a Civil War scrapbook from my days as a reenactor. I have restored my section on Memoirs, but a paperback edition is available by mail order. I will include a special link to the publishing house. In the meantime look for links to some photographs taken at past civil war events, the comic adventures of Wisconsin native George W. Peck, and the wartime letters of Sgt. Henry S. Carroll of the 33rd Missouri Infantry. Now it's time to stop'lollygagging' and forward march to 'see the elephant' !
---
"By order of the Adjutant General, the men under my command will make preparation's to return to the field in pursuit of the enemy"...Col. Samuel Holmes, brigade commander.
Below is the route of march for Holmes Brigade this upcoming season. This is not a complete list; more to come.

CAMPAIGN 2006

| Lexington,MO Feb 4-5 | Pea Ridge, AR March 4-5 | Ft. Scott, KS Apr 8-9 | Lexington,MO May 13 | Wilson's Creek June 17-18 | Lecompton,KS June 24-25 | Carthage,MO July 8-9 | Perryville,KY Oct 7-8 | Prairie Grove,AR Dec 2-3 | |
| --- | --- | --- | --- | --- | --- | --- | --- | --- | --- |
---
KNAPSACK INSPECTION
Updated March 23, 2006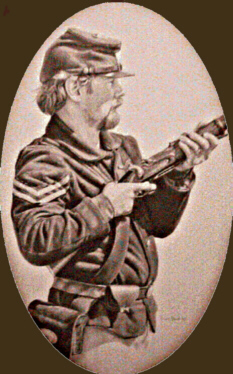 ---
I am pleased to announce the publishing of my memoirs, CHIN MUSIC FROM A GREYHOUND. This one volume edition chronicles the formative years of my reenacting experience. Click on the image of me to go to 1stBooks.com. Robert W. Talbott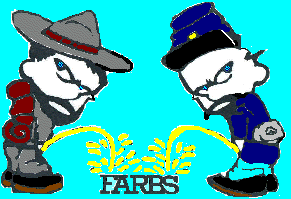 Other Civil War Links you might like:
The Official Holmes Brigade Web Page
Official Western Brigade Web Page
Missouri Civil War Information Site
The Official Baglady Page